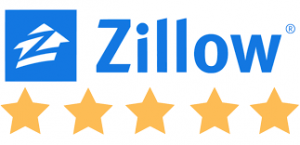 "Mario and his team were supportive and great from the beginning of selling my mom's house. It was a long process because had to clear out a ton of stuff. Mario's team was very helpful and patient, giving us the time we needed to move my mom's things out. Then they helped clean up and did some beautiful staging. It looked like a brand new home! We got offers right away. Mario skillfully lined up some potential buyers and was able to sell the house even during these challenging times. We highly recommend Mario to help anyone with their real estate needs."
–    Leong H.
---
"Mario Ramirez is the perfect storm of skills and personal touch. So often people with as many credentials as Mario lack the personal touch. Mario a great Realtor and connector. While I have not done a real estate transaction with Mario, I have used contractors and an out-of-state Realtor recommended by Mario. Any referral he makes is like the "Mario" in that field. Not only did he refer me to GREAT people, he personally called and vetted the other person in advance! I know several people whose family members or clients HAVE done real estate transactions with Mario and the story is always the same. His team of Martha and Elexa operate at the same high standard." –    B L.
---
"Working with Mario has been a great experience! It being my first time selling a home, his insight was very sincere. With the whole pandemic being in place, I truly believe this was a tough one.. He really pulled through and delivered!!" –    Ashley S.
---
"Mario was an excellent realtor, who helped to sell my property quickly and at the best price point. He was always available to help answer my questions and to provide timely updates, by being a simple text or phone call away. During all of my communications, he displayed true professionalism and enthusiasm that made me feel welcome and in good hands. Even from our first conversation, I felt I made the right choice in selecting Mario, and he more than exceeded my expectations throughout the process. I would highly recommend Mario and his team to my friends and colleagues." –    Pengyu C.
---
"Mario and his team were referred to me by a trusted estate planning firm. During the home-selling process, Mario and his team took over everything – from staging my home, up until it was ready to go to market. His team went above and beyond by managing the accounts payable for my property, as well as overseeing donations, consignment, and vendors. Mario was always pleasant, which was extremely helpful in a difficult time. The white-glove service I received far exceeded my expectations, and I highly recommend Mario and his team for all of your real estate needs." –    MaryJan F.
---
"Mario and his team at SVRE made the rocky and overwhelming home-selling process very smooth for me. From the first phone call with Mario I was impressed, to the final steps of the remodeling process, the team was responsive, professional, and far exceeded my expectations. They provided unparalleled service and handled each issue as it came up promptly which allowed for me to focus on other things going on in my life. I highly recommend Mario and the SVRE team for ALL your real estate needs, you are not only in great hands, but Mario genuinely looks out for your best interest every step of the way. He is after all, "The Crème de la Crème." –    Orasio G.
---
"I had the good fortune to have Mario Ramirez recommended to me by a good friend. Mario was fast, efficient, and knew exactly what to do to sell my mother's house and help transition her to her new living situation. He and his team updated the decor, appliances, etc. without breaking the bank and at no expense to our family, to help fetch an excellent price. During the transition, Mario helped my mother by covering her living expenses at no cost to us. Our house sold quickly, practically before I even knew it was listed.
When we needed paperwork signed Mario went out of his way to travel to my mother and also helped close the deal in a timely fashion. His help and courteous service were invaluable and his team was communicative, easy to work with and responsive. The outcome was a smooth transition for my mother, and a great price for our property. It is my pleasure to highly recommend Mario to anyone looking to sell a home (or sell and relocate a parent). He and his team exceeded our expectations." – Jason C.
---
"Mario is the definition of a true professional and expert in his field. He and his team gave 150% from listing my fathers property until closing. He guided me through the entire process. Great communication skills, follow through, and commitment to his clients. The property sold quickly and above asking price. I commend him for making my experience easy and uncomplicated.  I highly recommend Mario and his team."
– Kevin C.
---
"I recently had to sell my condo and got 2 realtors recommended to me as well as Mario through an acquaintance of mine.  I always get 3 estimates whenever I make a decision as big as choosing the right real estate agent.
After meeting with all three realtors Mario was far and away the best.  He was incredibly knowledgeable about the current trends in the market, gave me great recommendations on how to prepare my home for sale as well as what to expect from prospective buyers, and told me if I chose him, he would work tirelessly to sell my home.
I'm so happy I chose Mario.  He put my condo up for sale and I had multiple offers within 2 weeks!! One of the offers was the asking price and within 45 days my condo was sold.  I couldn't believe it.
From the initial introduction to the final signature and handshake my experience with Mario was great.  He brought a level of knowledge and professionalism to the selling process that I had previously never experienced with any other realtor.
I now happily recommending Mario to all my friends and family.  I can't recommend him enough." -Eric M.
---
"I have been a client of Mario's for over 2 years.  He is an excellent at negotiating in his client's best interest.  He is knowledgeable and of the highest integrity, I have referred Mario to my friends and family and I strongly recommend anyone buying or selling real estate in Santa Clara County to talk with Mario first." -Coco D.
---
"I have been working for and with Mario for almost 2 years. I usually take time to get to know my power partners in order for me to trust them enough to refer to them my business clients. The most important qualities I am looking for in a business partner are integrity, honesty, and punctuality. Mario has not only those qualities but many more such as putting the customers first and carefully listening to their needs in order to find the best possible match between them and their new home. Mario is one of those people that will put his heart into a project because he knows that his success is due to his complete devotion to his work." -Dobrinka K.
---
"Like many others, my wife and I found ourselves at that point in our lives where we needed to downsize.  Mario was a client of mine and we had several conversations regarding real estate over the years.  I already knew he was knowledgeable, and I needed a realtor that would cut through the bull and communicate the bottom line so I could make an educated decision.  My wife needed someone sensitive enough to help navigate her through this emotional journey.  Mario was that and so much more.  His recommendations for pre-marketing details were spot on.  He personally met with all the inspectors and contractors, which was important to me.  He hosted every open house, not an associate that we did not know which was extremely important to my wife.  When it came time to enter negotiations Mario represented me like it was his own home.  Ultimately, we received the offer and terms we were looking for and entered escrow that proved problem free.  My wife and I were both happy to turn the keys over to a young family that could enjoy many years of happiness in our home." -Tony D.
---
"I purchased my first home with Mario and couldn't be happier. He was easy to work with, prompt, responsive, knowledgeable, and creative. He kept me informed throughout the entire process without being overbearing or pushy. Not only did he hook me up with a great lender, but he hired an electrician to change a light-switch for me that was outdated. I will definitely work with Mario again when I buy my second home!" -Dianna J.
---
"Mario is the best!  Not only is he a stand up guy, he is a fantastic Realtor. He is very knowledgeable and driven.  He helped us get the best possible deal when purchasing our new home. He is very good at negotiating, he's the kind of guy you want on your side.  He also helped us sell our condo.  We received multiple offers over asking just a few days after listing our unit. Mario is very driven and service oriented, he takes the time to find the best house for his clients, not rushing to just close a sale.  I highly recommend Mario and hope to work with him again!" -Kelly P.
---
"Mario Ramirez is a one of the top realtors in the Bay Area. He is very professional, well respected, and well equipped to sell your home, at top dollar. He is also a great negotiator when it comes to getting you into the home of your dreams! You owe it to yourself and your family to give Mario a call, and ask for his advice, whether buying or selling" -Robert B.
---
"I hired Mr. Ramirez through a suggestion of a friend to sell our house. We have grown out of it and need a larger home. To my amazement he sold our house in 60 days at a price we were happy with. Now he's helping us find a new home that will fit our needs.
We have found Mr. Ramirez to be an honest, hardworking individual and most of all we feel that he truly cared about our needs, which is not easy to find these days. I would encourage anyone to work with Mr. Ramirez he's the best." -Rick J.
---
"I met Mario Ramirez a few years ago when I was looking for a real estate agent to purchase a home.  I interviewed several agents and chose Mario because he was very friendly and didn't pressure me to decide on him.
As a first time home buyer I required a lot of guidance through the home buying process and often became nervous, Mario was extremely patient and attentive as we searched for my home.
I quickly discovered he was very knowledgeable of the current market and never wasted my time by showing me properties I wouldn't like or qualify for.
In fact, when we found the perfect property, he negotiated with the listing agent until we could agree on a price that was well within my budget.
I am now living in my dream home.  I would recommend Mario Ramirez for all your Real Estate needs." -Susan W.
---
"Mario and team were very helpful in the search for our new home in Silicon Valley.  We relocated from Chicago and were a bit shocked by just how much housing is in the Bay area.
Mario was patient with us and showed us homes, from condos to single family houses, until we found the right place for us and our budget.  His experience and knowledge about the many communities in the market was impressive and extremely valuable.  He definitely went above and beyond for us and put in much more effort and time than we have ever experienced when in the market for a new home.
After the deal closed, he has stayed in contact and ensured that we settled nicely into our new community.
It also doesn't hurt that he dresses pretty sharply." -Kristen P.
---
"Mario recently listed and sold in 10 days our family home in Campbell, while the market was pretty slow, in late Fall 2016.  We had worked with him and his executive assistant on prepping the house for sale for a couple of months, and their help during that phase was invaluable. We relied upon his guidance and advice for improvements that would be a good return on investment.
Mario was recommended to me based on his vast experience in real estate in the area, and the fact that listings are his specialty.  His great Yelp reviews just confirmed the reputation he had.  I was finally swayed to sign with Mario by the services he included that other agents charge for, such as staging and packing up of contents, a valuable service by packers who cleared out the house contents and transported the resulting boxes.
Mario was very accommodating of our needs and desires.  He encouraged teamwork, welcoming our and other agents' input on the listing price, due to the very fluid local market.  He has reasonable contractor resources to do landscaping, yard cleanup, handyman jobs, etc. as well as a project management person who shopped for fixtures etc. to update the property and often acted on our behalf as the contact at the property for contractors.
I found him to be very personable, and easy to work with. He was always very professional, and that was reflected in how others viewed him and the property.  His experience lead us to decline an early underpriced offer, and then later indeed receive an offer over asking price, knowing that it was a reliable, excellent offer in that market condition.  We were honored to have Mario represent us." -Emmie M.
---
"Mario and his staff were incredible to work with. Mario took care of everything that was needed to sell our home from the listing to signing of the closing documents. Mario was there to walk us through each step of the selling process. Whenever we had a question Mario was quick to respond. I especially appreciated the calls after each open house with and summary of the weekend activity. I would highly recommend Mario and his team in the future!" -Dennis M.
---
"Mario recently helped us sell our home at a very difficult time for my family.  He and his team did an efficient and professional job getting the house emptied, cleaned, prepared and sold with some very trying and difficult circumstances throughout the process.
A big thanks to Mario and his team!" -Lance P.
---
"We used the services of Mario and his team services when selling a property from out of state. Mario took full responsibility for all aspects of the sale from clearing the house through repainting.
Mario fronted these pre-sale expenses and then recouped them on sale. This was appreciated.  Mario was a fun and personable guy to interact with and easy to get on the phone. Mario is well networked and quickly found us a buyer.  We would recommend his services." -Domo C.
---
"If you are looking for a true professional that will get you the price you want and make the process as painless as possible, then look no further. Mario (and his team) is who you want to hire.
Mario helped us sell our home and he and his team exceeded all expectations. We really can't say enough positive things about our experience. Between the time that we first met with Mario and went to market, two other homes on our block put up "For Sale" signs. We were in a panic about having to compete with two neighbors, but Mario pulled it off and got us more than our listing price!
The selling process is stressful, but Mario made it as painless as possible. He was always conscientious of our young kids' schedules and needs (scheduling meetings and showings around naps and bedtime), he had a team at our house within days to address all repairs, and he was always available when we needed him. It was really fantastic." -Tim U.
---
"Mario is the best realtor in the bay area! He has been in the industry for more than 20 year and knows where to find the best deals and listings. Whenever I have a question about the real-estate market Mario is the first one I call. He is very knowledgeable and always gives me good advice. I would say the best thing about Mario is attention to his clients. He is always checking up and making sure they are completely satisfied with his service. I highly recommend Mario to anyone buying or selling a home in the Bay Area" -Jesse M.
---
"Mario Ramirez is absolutely amazing. I really enjoy working with him and his knowledge of the real estate market is incredible. He is always going above and beyond for his clients. If you are thinking of selling or buying a home Mario should be your first call and I highly recommend him." -Ali G.
---
"I have known Mario For a few years. I have been looking to buy a place for a couple of years but have been waiting for the right opportunity. Mario has always been there to answer my questions and show me whatever I wanted to see. His customer service and patience are the best! I finally closed on a property. Mario made the process easy and stress free! I am recommending him to all my friends and co-workers." -John G.
---
"I have worked with Mario over the years in purchasing homes and getting loans. He is very direct and cuts thru the red tape when dealing with the sellers and lenders. You want something done quickly with good results, go to Mario. He does not play the middle, he is always on your side with your best interests at heart. More than anything, he is as trustworthy as you are going to get. Extremely patient and very knowledgeable in all aspects of real estate. As long as I have him representing me, I don't have to worry about a thing. He takes care of business and works at your desired pace. Highly recommended!" -Ernesto J.
---
"I was a first-time home buyer when Mario helped me purchase my condo last year, and the experience couldn't have been easier and more enjoyable. Mario is patient, kind, knowledgeable, efficient and hard-working. I had those days when I would be discouraged because I thought I would never find the right place. But Mario always had a positive attitude and would simply tell me, "We'll keep looking! Don't worry about it!" Sometimes when you are down in the dumps just hearing someone be positive like that is very reassuring. When it came time to write an offer on a place, Mario made the process effortless for me. He had all the paperwork ready for me to sign. He put me in touch with a magical lender. And, he negotiated tirelessly on my behalf. He may look laid back on the outside, but the wheels are spinning fast on the inside!! In this real estate market, you want to have someone in your corner who you know will go above and beyond for you–Mario's your guy!!!" -Maggie S.
---
"Mario Ramirez is knowledgeable, honest, hard-working, energetic, and just plain fun to be around!  He knows how to treat his clients and has a passion for excellence.  I would HIGHLY recommend working with him, you will be at ease knowing that you are in VERY capable hands!" -Lora N.
---
"Mario is the go to realtor in the Los Gatos/Saratoga area.  I have lived in Los Gatos my entire life and met a lot of realtors, but Mario really understands the needs of buyers and sellers in this area.
He isn't one of "those" agents who is doing this as a hobby.  He is a professional and his expertise and client management are truly extraordinary!" -Kelly O.
---
"We just bought our first home and Mario was extremely helpful and his commitment to our needs was unwavering.  At all times I knew he had our best interests in mind, and he was aggressive in getting us a great deal.  Additionally, there were several times when he would meet with us over the weekend or late at nights to accommodate our schedules.  He also provided us with research and analysis on the local real estate trends.  These were very informative, and we used them to help us narrow down the locations where we wanted to buy our home.  I would absolutely recommend Mario to anyone in the Valley looking to buy or sell.  I know that when we are ready to move on, he will be the first person we call." -Keith C.
---
"Mario has been a client of mine for over 12 years.  We discuss the real estate market and business forecasts frequently when we get together.  He is knowledgeable not only about real estate but about the trends in the economy on the whole.  So, when my family was in the position to purchase their homes, I did not hesitate to have Mario call them and discuss their needs.  Shortly after they called me to thank me for introducing him.  I know he was a great realtor but the way he handled their needs; from financing to moving and relocating was impressive.  Currently, Mario is assisting my father who is demanding to say the least, but I know he will be happy with the results." -Jeff G.
---
"I have known Mario for over 20 years now.  It is important to note that Mario's business professionalism stems from an outstanding character, rooted in family life and understanding for all.  He makes an otherwise difficult situation, in buying and/or selling your home, not just easy, but quite enjoyable.  Mario is a leader in his community and respected by all.  As a member of the local church and being a Paul Harris Rotarian, he is truly a man for others.  Mario will work with you for you.  Even if you're in just the beginning stages of looking for your new home, check out Mario's website and give him a call; in one of the biggest decisions in your life, Mario is your BEST choice." -Ricardo R.
---
"For more than 20 years I've put my trust in Mario".  Mario Ramirez knows what it takes to make a home look great – inside and out.  Which is why, when one of his listings needs a little TLC, he turns to me.  I have been a witness to the detail and execution he possesses when dealing with his clients which makes him the only choice for my family's real estate needs.  In the years following I have referred my family and friends to Mario and their appreciation is overwhelming.  Buying and selling a home is no minor decision, it takes someone as knowledgeable and competent as Mario to side step the potential potholes and train wrecks that can occur.  Mario is currently looking for investment properties for me and his tenacity to tirelessly research properties on the market and canvass areas that have potential are just a few reasons that make him unique.  I have put my trust in Mario, and you can too!" -Tony G.
---
"As a builder/ general contractor my real estate needs are specific and unique to the general population.  I'm looking to acquire lots, teardowns and diamonds in the rough, the problem is I'm too busy to "look" and thankfully I have Mario Ramirez with Intero real estate services to do that for me.  Not only is he in constant "search" for my next project when it comes time to negotiate, he is diligent and determined to make the deal work.  Mario is highly knowledgeable about the financial requirements and loan details that are crucial in building.  He also has extensive experience in permit requirements and necessary inspections I will need.  I confidently place my finished properties in his hands to market for he not only understands my buyers he understands the need to make the deal a win for everyone involved.  Recently, a fellow builder had a custom home on the market in Monte Sereno and it had been on the market much too long with a "family/ friend" realtor. I suggested Mario and his team, bottom line the home sold within 30 days and closed 30 days later which is vital to success in our industry." -Cody A.
---
"As a retired Detective Sergeant with a local Police agency, I'm a bit skeptical with most people.  I was introduced to Mario by a mutual friend.  Again, a bit suspicious and skeptical.  Well, Mario turned out to be the real deal.  He's a great guy, super sharp and VERY knowledgeable about his industry.  Mario delivers on promises and keeps you updated every step of the way.  Big thumbs up Mario…keep it up." -Steve B.
---
"I met Mario Ramirez of Intero Real Estate Services in October 2013 when I decided to sell my home. He received the highest recommendation by a close friend of mine.  I've lived in the same home in Los Gatos for 27+ years and the idea of relocating was extremely emotional since I had to pack up a life time of memories during the Christmas holidays. Mario immediately took charge of every aspect of the design and remodel while making sure I was informed and comfortable with the plans.  Mario quickly proved that he is a one-stop shop and can achieve any task big or small without breaking a sweat.  Not only did I get an extremely talented Real Estate Broker, he became a negotiator, general contractor, and project manager simultaneously. As if that wasn't enough, he hired packers, landscaper's, movers and even made sure my dog was safe during the entire process. Once the house was listed, he continued to work round the clock to get me the best price possible and soon had multiple offers resulting in a very fast sales cycle with a higher price than anticipated. I strongly recommend Mario for all your real estate needs; he will exceed your expectations." -Jim T.
---
"In a short amount of time knowing Mario I already consider him a great friend. He truly goes above and beyond. Not only is he great at what he does, he also made me feel like he cared about me and my family. I would do business with Mario any day and I plan on recommending him to my friends and family. Thanks for everything Mario!" -Chris M.
---
"I have had the pleasure of knowing Mario Ramirez for over 8 years and have had first-hand experience of referring him to family and friends as well as seeing him handle transactions for clients of mine.
The latest project was the sale of a property in Saratoga for a client of mine who was managing the family trust.  Mario's approach to prepping the house for sale, actively marketing the house and his approach to working the listing to get not only a quick turn around on the sale, but maximum dollars out of the sale for the client.  His market knowledge for knowing where to price the property accurately was impressive and his ability to network with other professionals throughout selling process to move the transaction forward without a hitch was impressive.
For knowledge about the ever-changing market, to his passion for excellence, Mario is my go-to realtor.  Can't recommend him more highly. -Greg S.
---
"Was referred to Mario through a friend of mine. Went through 3 rounds of interviews, my dad, my brother and me, that's why he has the gray hair. Did an excellent job and would recommend him to other people. We saved him from pulling his hair out because he did a good job in selling our house." -Amit D.
---
"Two words: Expert and easy. Mario made our sale transaction easy by handling everything. We worried about nothing, absolutely every detail was handled. He answered all of our questions directly and put all of our concerns to rest immediately. He provided expert advice only a seasoned professional that knows our market could provide. Mario is the best and I'd recommend him without hesitation." -David R.
---
"Mario helped get the house we really wanted. He wouldn't let us settle for less. Mario was patient, professional and got us a great deal. Mario will be our go to agent he is an expert in the real estate business. Thanks again Mario!" -Mike K.
---
"Mario did an excellent job with the sale of the family home.  He's an experienced professional with extensive knowledge of the real estate market. We always felt like we were in good hands. He listened to us, guiding us in the multiple decisions along the way.  He was respectful and supportive of what we wanted in the process. Very responsive, calling us back right away. Communication with him was easy and clear. He kept us informed along the way and answered our multiple questions.  His team worked hard to get the house spruced up and looking great for the open houses.  He did an expert job with negotiating the offers and helping us come to a decision. Mario was present at all the key events-meeting with us prior to putting the house on the market, at the open houses and at the closing. I would highly recommend Mario. He did an awesome job." -Judy B.
---
"Mario was referred to my sister and I by our estate attorney. Mario and Deejay were awesome.  They scheduled some minor repairs for us in the house, cleaned out all the cupboards and closets, arranged for the Salvation Army to come, spruced up the yard, cleaned the house and held open houses. Mario priced the house just right in the market, was great at negotiating, kept us informed along the way and Required very little face time with our busy schedules. I would definitely ask Mario and Deejay to help me with any future real estate needs." -Sharon H.
---
"Mario was a bright light in an otherwise dismal situation. I can't thank him enough for answering all my calls and text regarding the complicated sale of our home in Willow Glen. His professionalism was very much appreciated in dealing with extended family! I highly recommend Mario to anyone who needs a realtor in Silicon Valley! We will forever be in gratitude to him for his help!" -Nancy H.
---
"Mario was highly recommended to me by estate attorney. His extensive knowledge of the market, negotiation skills, and paying attention to the tiny details of the sales process helped me immensely in selling the house at right price. Due to the nature of my profession I was in travel mode outside US so, Mario took the lead to arrange contractor, did all required repair work, cleaning, yard work, and funded the work to make the house ready for the market.  He was always quick in responding to text, phone call, or email. There was no surprise from Mario during the whole sales process. I won't be needing Mario's service any time soon, but I would highly recommend him to anyone who are in market to buy/sell house." -Sandip G.
---
"Mario was the seller's agent on a beautiful property we were interested in. He was able to set up a showing promptly for us. He was friendly and knowledgeable about the property. When we decided to place an offer and asked Mario to also be our agent on our current home. He was professional and made   sure with the seller that she did not have a problem. I really respected him for that. He was confidant throughout the process and kept us calm when things got rocky. I would recommend him to family and friends. He also kept in touch to just check on how things were going at our new home." -Ysenia V.
---
"We had the pleasure with working Mario on selling a property in Morgan Hill. It was so nice to have someone so supportive and easy to work with on the usually stressful event of selling a home. He is very knowledgeable of the market and also takes the time to listen to your needs and thoughts during the process." -Daniel V.
---
"Recently our family sold a property in which Mario "Hit it out of the park! Mario makes the whole selling experience very easy with his real estate market knowledge, vast expertise and stellar professionalism at every phase. I would recommend Mario to anyone
wanting to buy or sell a piece of property. More importantly …. Mario is a stand up guy. They just don't make them any better." -Wayne C.
---
"Mario recently represented my siblings and I in the sale of our family home after my mother passed. She lived there for over 50 years and had accumulated many things that needed to be gone through. Words can't explain how grateful I am for having chosen Mario to represent my brother, sister and I at a very difficult time. Mario made an emotional situation much easier as he offered to bring in his packers to itemize and package for donation all the things that we no longer had use for.  He also helped coordinate home improvements and offered complimentary staging that made the home sparkle again. The result was a sale in less than 10 days over asking price. Thanks Mario and team for a job well done…we are forever grateful!" -Christy N.
---
"Mario was great.  He provided an all out service for selling the family home after my mother passed.  He cleaned it out, fixed it up and worked well with my brother, who refused to leave. He developed a great strategy for the type and location of the home, and it sold for over 100,000.00 asking on the first weekend at market. Even when the buyers had a fairly steep contingency, he made sure it happened." -Blanche M.
---
"I've never sold a house and had only the vaguest idea of the logistical and emotional impact involved.  Mario Ramirez pretty much held my hand through what was one of the largest and scariest events in my life.  He is a combination of frank, realistic, reassuring, encouraging, professional, and knowledgeable.
But, most importantly, he knew how to SELL MY HOUSE.  He set out a plan of how to position my house in the marketplace and a plan for what I had to do to prepare my house for sale.  There were only 8 days between me signing the agreement to list until the broker's tour. I got an offer 7 days after the broker's tour, which I attribute to Mario's astute positioning of my house in the market.  But here's where the rubber meets the road– and why I was glad Mario was representing me:  Early on in the escrow, there was the start of a big problem and he immediately nipped it in the bud and got things back of track.  My house sold within the original number of escrow days and happy ending. I would strongly recommend anyone selling or buying to experience the difference with Mario." -Suzi S.
---
"Mario's extensive knowledge of the market, negotiation skills and paying attention to the details of the sales process helped me immensely in selling the house.  We received multiple offers over asking price, just a few days after listing our home.
From the initial introduction to the final signature, my experience with Mario and his team was above and beyond my expectations.  Every detail was handled.  Mario answered all of our questions directly and put all of our concerns to rest immediately.  Mario provided expert advice only a seasoned professional could provide.
I would not hesitate to recommend Mario to handle your real estate transaction." -Sharon H.
---
"Mario, and his team at SV Real Estate, are top notch  at every level. As a Silicon Valley professional, I was impressed with the data driven approach used to support decision making.  It helped put me at ease by backing up real estate decisions with a process I understand and trust. He and his team are consummate professionals with a focus on complete customer satisfaction. They do business with the highest integrity and deliver the best results possible.  I would recommend Mario and his team to anyone looking to buy or sell a home." -Rachel B.
---
"My sister and I had an incredible experience with Mario, who helped us sell our parents' house during a complicated, difficult period for our family. At each step of the way, he went above and beyond expectations, resulting in a well-above-asking-price sale. He and his assistants repeatedly went out of their way to make the most challenging steps of the process easy. I can't imagine referring, or contracting, anyone else in Silicon Valley to sell a home." -Joe A.
---
"Mario came highly recommended and he did not disappoint.  He and his staff were extremely pleasant and professional.  Mario took care of everything with the sale of my Mom's house, always with her best interests at heart.  If you are looking for a realtor, Mario is your guy!" -Eric G.
---
"Mario was great he went above and beyond his duty on this one I'm a 48 state long haul trucker and when things needed to be signed he came out in rush hour traffic and brought me the paperwork to be signed after hours and when I was in a different state he arranged a notary to meet me 1200 miles away  he helped out with getting the dumpsters and got a buyer to pay our price couldn't ask for a better agent." -Johnathon Scott C.
---
"Mario did an excellent job in selling our house.  Mario and his team came in and cleaned out, repaired, painted and prepped the house in a short period of time.  The expertise and professionalism Mario showed and prepping and selling the house is why I will be a repeat user of Mario.   In about two years I will be using Mario and his team again to sell another one of my places.  Thank you Mario and team." -Gary H.

---
Check Out Our Zillow Reviews Here
Check Out Our LinkedIn Reviews Here