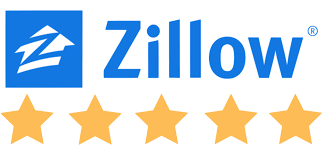 "I met Mario through an Estate Planning Attorney. He knows what needed to be done to sell my home and he made it happen. The house sold after the first weekend at over the asking price. Thanks to Mario and his amazing staff for making the process stress free and helping to make a difficult time easier. I strongly recommend Mario to anyone who is considering selling or buying real estate. He's the BEST" -B. Hicks

---
"Like many others, my wife and I found ourselves at that point in our lives where we needed to downsize. Mario was a client of mine and we had several conversations regarding real estate over the years. I already knew he was knowledgeable, and I needed a realtor that would cut through the bull and communicate the bottom line so I could make an educated decision. My wife needed someone sensitive enough to help navigate her through this emotional journey. Mario was that and so much more. His recommendations for pre-marketing details were spot on. He personally met with all the inspectors and contractors, which was important to me. He hosted every open house, not an associate that we did not know which was extremely important to my wife. When it came time to enter negotiations Mario represented me like it was his own home. Ultimately, we received the offer and terms we were looking for and entered escrow that proved problem free. My wife and I were both happy to turn the keys over to a young family that could enjoy many years of happiness in our home." -Tony D.

---
"I met Mario Ramirez a few years ago when I was looking for a real estate agent to purchase a home. I interviewed several agents and chose Mario because he was very friendly and didn't pressure me to decide on him. As a first-time home buyer, I required a lot of guidance through the home buying process and often became nervous, Mario was extremely patient and attentive as we searched for my home. I quickly discovered he was very knowledgeable of the current market and never wasted my time by showing me properties I wouldn't like or qualify for. In fact, when we found the perfect property, he negotiated with the listing agent until we could agree on a price that was well within my budget. I am now living in my dream home. I would recommend Mario Ramirez for all your Real Estate needs." -Susan

---
"Two words: Expert and easy. Mario made our sale transaction easy by handling everything. We worried about nothing, absolutely every detail was handled. He answered all of our questions directly and put all of our concerns to rest immediately. He provided expert advice only a seasoned professional that knows our market could provide. Mario is the best and I'd recommend him without hesitation." -David R.

---
"Mario was referred to my sister and I by our estate attorney. Mario and Deejay were awesome. They scheduled some minor repairs for us in the house, cleaned out all the cupboards and closets, arranged for the Salvation Army to come, spruced up the yard, cleaned the house and held open houses. Mario priced the house just right in the market, was great at negotiating, kept us informed along the way and Required very little face time with our busy schedules. I would definitely ask Mario and Deejay to help me with any future real estate needs." -Sharon H.

---
"Mario was a pleasure to work with and extremely helpful with listing and selling the property and we would recommend him to anyone selling or buying a home in the Bay Area. He was extremely supportive and was available whenever we needed him for questions or just to run through some thoughts." -Daniel V.

---
"Mario is a consummate real estate professional. He is knowledgeable about the industry and uses strategic insights to successfully navigate changing market conditions. He's "all in" when it comes to preparing and a showing a home. Most importantly, he has his client's best interests in mind when negotiating." -Kimberly V.

---
"Mario's extensive knowledge of the market, negotiation skills and paying attention to the details of the sales process helped me immensely in selling the house. We received multiple offers over asking price, just a few days after listing our home. From the initial introduction to the final signature, my experience with Mario and his team was above and beyond my expectations. Every detail was handled. Mario answered all of our questions directly and put all of our concerns to rest immediately. Mario provided expert advice only a seasoned professional could provide. I would not hesitate to recommend Mario to handle your real estate transaction." -Sharon H.
---
"I was fortunate to be referred to Mario by Lisa Bryant, Elder. Care Estate planning attorney. Mario is definitely a can do professional. He was there to help me each step of the way, selling my Mother's house was made easier with a confident, knowledgeable professional like Mario. "He is your Can Do Guy". I would recommend Mario to all. He and Mark were the A-Team. Thanks guys." -Diane C.
---
"We used the services of Mario and his team services when selling a property from out of state. Mario took full responsibility for all aspects of the sale from clearing the house through repainting. Mario fronted these pre-sale expenses and then recouped them on sale. This was appreciated. Mario was a fun and personable guy to interact with and easy to get on the phone. Mario is well networked and quickly found us a buyer. We would recommend his services." -Campbell D.

---

Check Out Our Yelp Reviews Here
Check Out Our LinkedIn Reviews Here